Rainy Lake's Island View Lodge & Cabins Rates
Our prices include all of our services. We DO NOT charge extra for: boat launching or docking, we supply all towels and linens and free freezer service. We Offer Free Wireless Internet Service.
Lodge Rooms
Large, comfortable rooms with two double beds, full bath with tub/shower, TV, telephone, air conditioning, and daily maid service.
Prices based on double occupancy. Extra person, $25 a day. Children under 5 free. Pets are not allowed in Lodge Rooms at Island View Lodge.
Cabins
Linens, towels (we ask that you bring your own beach towels), kitchen utensils, grills, lawn furniture, picnic tables and canoe are included. Infant cribs and high chairs are provided at no extra charge when requested in advance.
Three Night Minimum Rental. Extra person, $25 daily. Children 5 and under free.
Dogs are permitted for an additional daily charge of $100/week.
Cabin 1 - 4 Person/2 Bedroom

Cabin 2 - 6 Person/3 Bedroom

Cabin 3 - 2 Person/1 Bedroom

Cabin 4 - 2 Person/1 Bedroom

Cabin 5 - 8 Person/4 Bedroom

Cabin 6 - 4 Person/2 Bedroom

with new sundeck

Cabin 7 - 12 Person/6 Bedroom

Cabin 8 - 6 Person/3 Bedroom

Cabin 9 - 6 Person/3 Bedroom

Cabin 10 - 6 Person/3 Bedroom

Cabin 11 - 10 Person/5 Bedroom

Cabin 12 - 6 Person/3 Bedroom

(Fireplace)

Cabin 14 - 2 Person/2 Bedroom

Cabin 15 - 8 Person/4 Bedroom/2 Baths
Reservations Deposit
Minimum deposit 1 day rental. Weekly rental ………. 35% deposit Lodge rooms are available on a daily basis. Cabins have a three-day minimum. Deposits are non- refundable. Due to our remote location and short season, guests choosing to arrive late or depart early remain responsible for the entire length of their reservation. We are also not responsible for early departures due to weather or acts of nature.
Check In/Out
You may check into your accommodations at 3:00 pm and out by 10:00 am. One-half day daily rate will be charged for late checkouts. Please help to observe these hours, as our housekeeping staff works very hard to prepare for new arrivals. A late checkout could mean an inconvenience for our incoming guests.
Conferences
We will work with your group to personalize your business meetings. You may conduct your meetings, fish, cruise the lake, relax and enjoy our fine restaurant in this Northwest setting. We will have your entire trip organized from lodging to guides prior to your arrival. Please call or write for complete package rates.
Guides
For Guide Service, please call Ryan Schmitt at (218) 324-0668 or Cody Christensen at (218) 240-2091. These guides are local fishermen who are knowledgeable and friendly. They have large, comfortable boats with the latest in equipment
Pets
PETS are allowed in cabins… any damage is assumed by the OWNER OF THE PET. An additional charge of $ 100/week is made for each pet.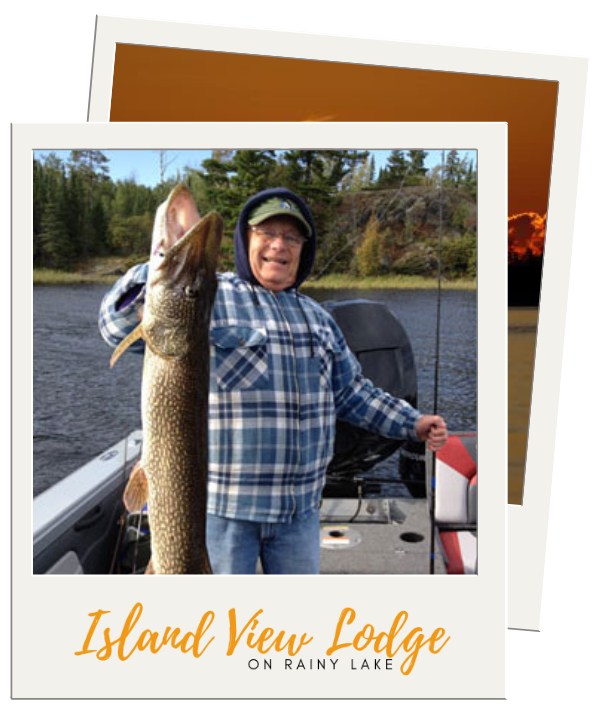 Rainy Lake Vacation
Reserve Yours Today!
1817 Hwy 11 East • International Falls, MN 56649
800-777-7856 • 218-286-3511